Company Profile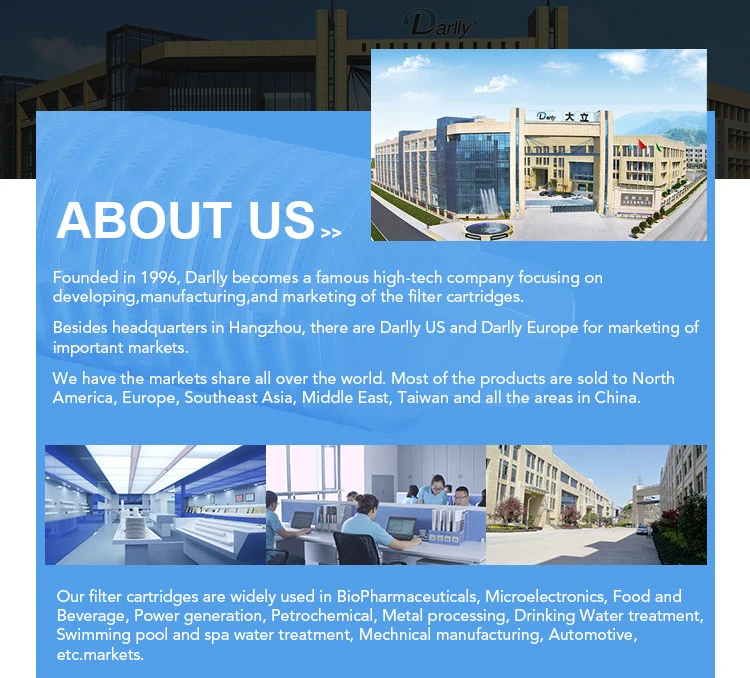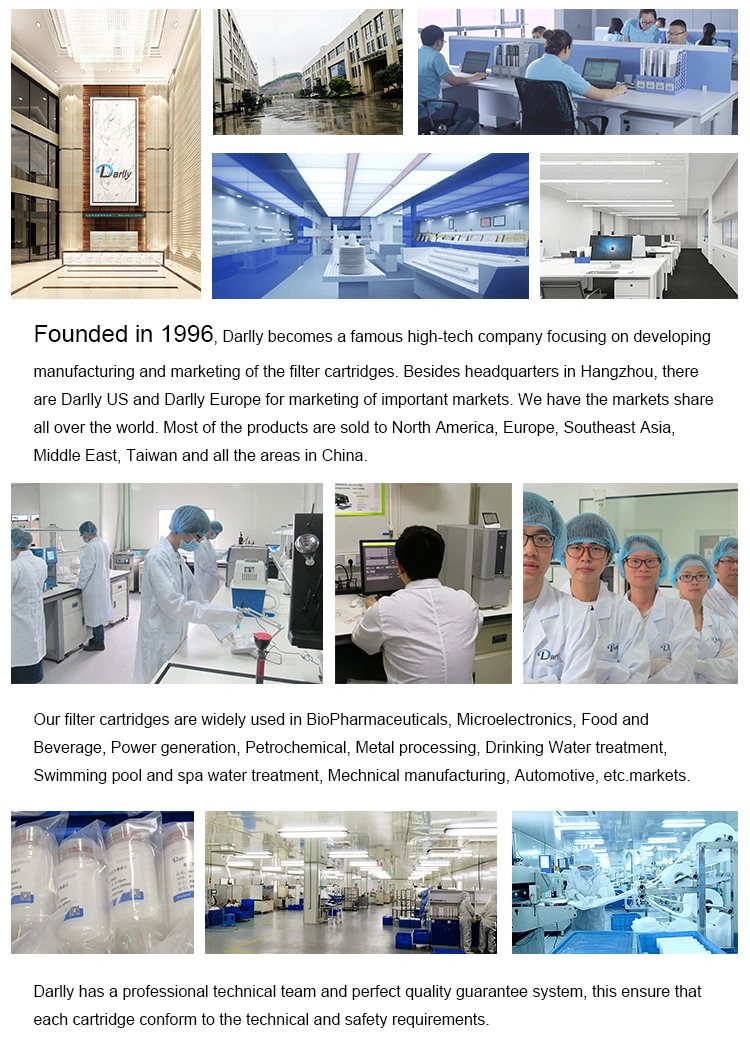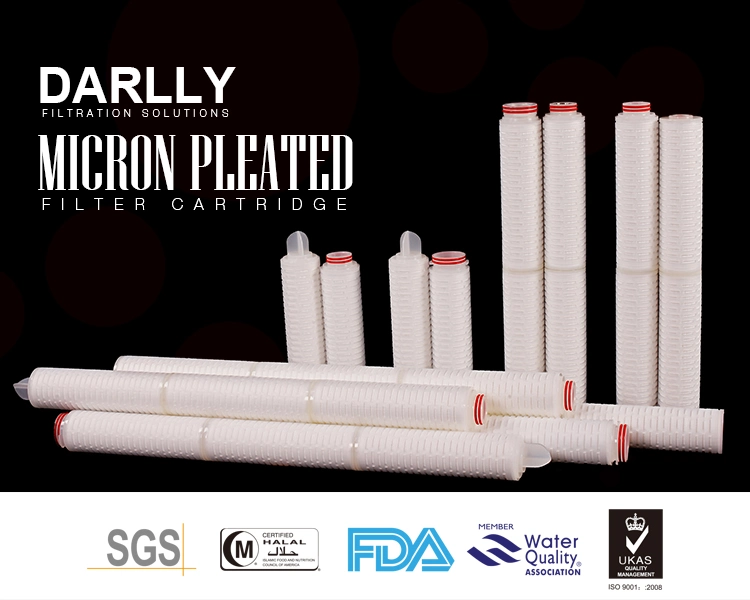 Product Details
Hydrophobic PTFE pleated filter cartridges
PTFE series is constructed of imported natural hydrophobic Polytetrafluoroethylene membrane media and non-woven support materials. Adaptors are thermally welded with media without using any glue on it, so there is no possibilities to cause pollution.
Features
Excellent performance of high temperature-resistance, repeat steamability in situ.
Hydrophobic membrane with high flow.
Low pressure drop, high flow rate, long service life
100% integrity tested
Non fiber-releasing
Applications
Fermentation tank,
Vent filter of hold tank.
Electronic industry
Semiconductor: Ultrapure gas filtration
Chemical industry
Specifications
Removal rating: For liquid: 0.2μ M, 0.22μ M, 0.45μ M, for gas: 0.01μ M, 0.02μ M
Length: 10", 20", 30", 40"
Outside diameter: 69mm
Maximum operating temperature: 90° C,
Maximum operating pressure: 4.2bar @25° C
Maximum operating pressure(Reverse Direction): 2.0bar @25° C
Maximum temperature sterilization: 121° C Every 30 Minutes, 100times
When filter the air, pressure is 2 bar, start pressure 100Mbar, 10"filter can flow 300NM³ /h
Air Rate vs. Differential Pressure