Polyester filter bag Polyester needle felt filter dust filter cartridges
Huahang Filter passed SGS and ISO 9001 :2015 approved manufacturer of filter bags and dust collector system with over 15 years expertise experience for dust filtration.
Polyester Filter Bags is the most cost effective filter bags for the high temperature fumes filtration , applied for the asphalt mixing bag filter , metal melting furance fumes , cement kiln ,etc.

Specifications
| | |
| --- | --- |
| Fiber | Polyester Filtration Water and Oil repellent |
| Weight/Tolerance:(g/m2) | 500 |
| Thickness/Tolerance:(mm) | polyester standard filamentYarn |
| Width:(mm) | 2150 |
| Mechanical Finish | Heatset ang singed one |
| sideChemical Finish | Water and Oil repellent |
| Air Permeability/Tolerance);(min/m2) | 14 |
| Typical Load @ peak(N/5mm) | MD:1300 XD:1700 |
| Typical Strain@ Peak | MD:25 % XD:45% |
| Typical Strain@50N | MD:1% XD:2% |
| Liner Shringkage@230ºC | MD:3% XD:3% |
| Mullenburst | 750+ |

Features
1) The polyester filter bag can be used in fume and smoke treatment and particle removing system in metallurgy plant,
alloy plant, steel works, moulding factories, fire-retardant factories and power stations
2) Fume filtration, tiny particle recycle and division of liquid and solid in aluminum electro analysis, tin, zinc, cooper and
other rare metals
3) Smoke filtration in garbage burning, coal-feed boiler and liquidized laid boilers
4) Asphalt concrete mixture, cements, ceramics, building materials, lime and plaster
5) Dust treatment, purification and collection in electronics, mining, foodstuff processing, flour and timber processing.

FILTER BAGS LIST
PPS RYTON Filter Bags
1. Temperature (°C): Continue: 190, Instant: 210
2. Features:the best filter medium for anti-acid , anti-alkali,hydrolysis resistant,but it is not good at anti-oxidant
3. Application : Coal boiler in power plant , Fume Filtration / Ash handling system for Waste incinerator, electric station boiler , industry boiler and so on.
PTFE 100% Filter Bags
1. Temperature (°C): Continue: 250, Instant: 300
2. Features: strong stability, wear resistance, chemical stability, temperature resistance is particularly prominent
3. Application: Fum or Dust Filtration system in industry like steel, power generation coal boiler , waste incineration flue gas filtration and other harsh environments.
Fiberglass Filter Bags
1.Temperature (°C): Continue: 240 , Instan t: 260
2.Features: Lower price compared with other high temperature fibers , and stable size, low
shrinkage rate , high intensity .
3.Application: Fume Filtraiton / Ash handling system for industry like chemistry , steel factory, metallurgy, cement,etc.
Polyester filter bag
1.Temperature (°C): Continue: 130, Instant: 150
2.Features:excellent anti-anrasion/High quality and economical/Can be customized.
3.Application : steel works, chemical plant, building, metallurgy, power plant, petroleum
refining, pharmaceutical, dye industry, food processing, etc.
PP ( Polypropyline ) Filter Bag
1.Temperature (°C): Continue: 90, Instant: 120
2.Features:Excellent resistant to hydrolysis, acids and alkalies.Lower fiber release, Lower
density,High mechanical characteristics
3.Application : alvanic industry and Chemical industry,Prefiltering solvents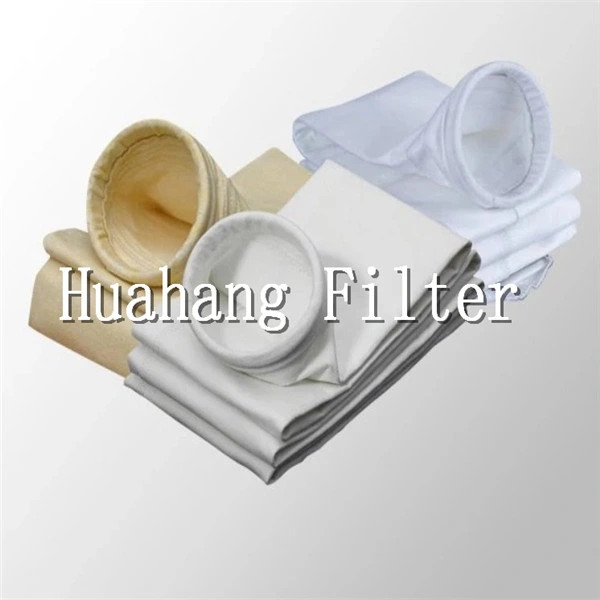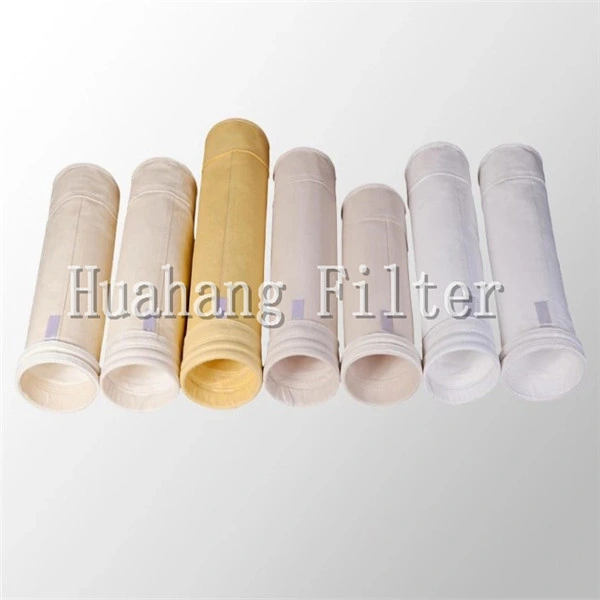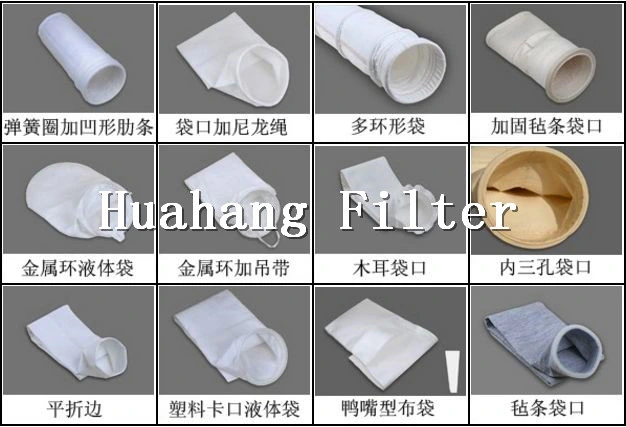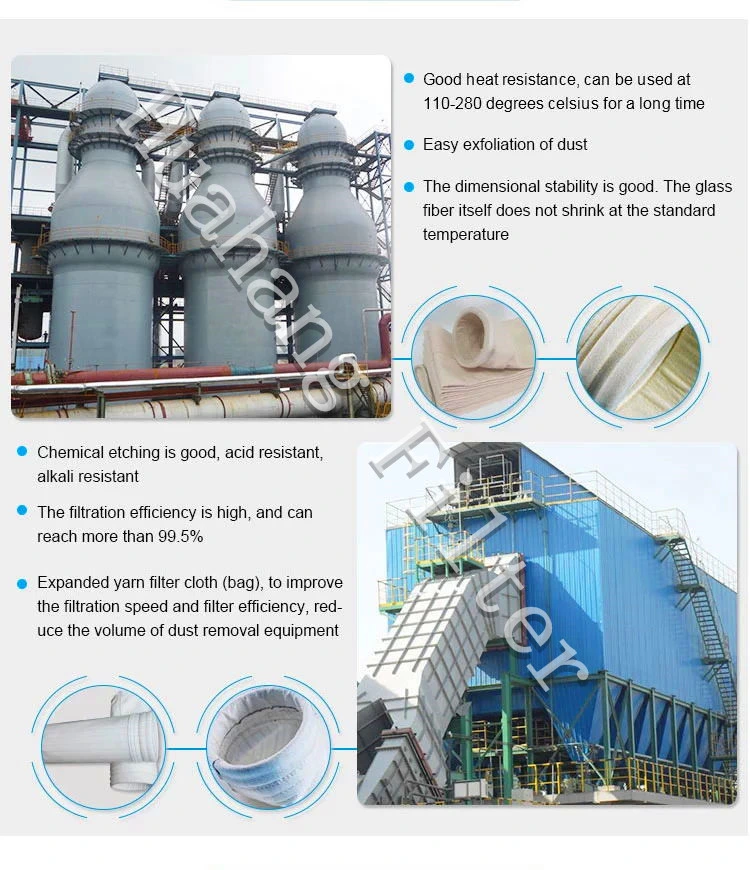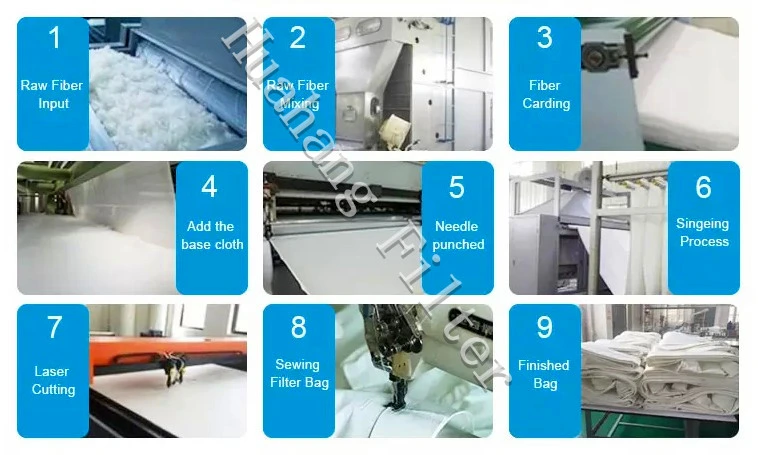 Certificates: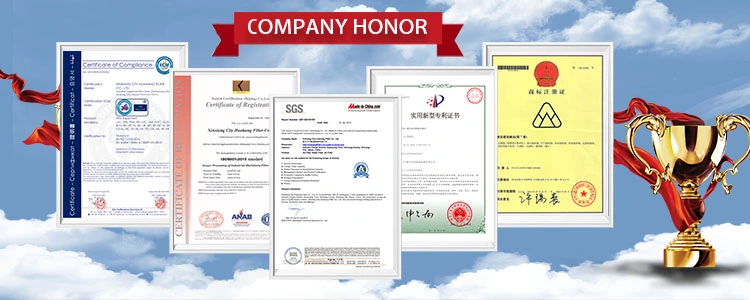 Company: