Filter Cages

Rotation Connection Split Round Filter Cages Different styles of dust collecting split filter cages used in pulse jet bag filter. Multi pieces split cages which are connecting by rotating, could be manufactured according to drawings
Raw materials: high quality low carbon steel wire galvanized steel wire, stainless steel wire, etc.
Surface treatment: galvanized, sprayed, antiseptic, surface silicone sprayed.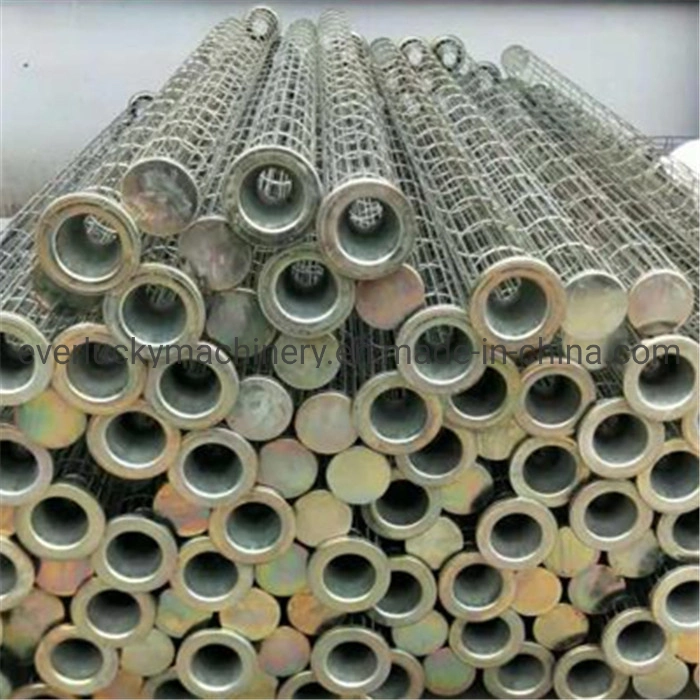 Feature:
1. The dust collector frame adopts a round structure. The longitudinal reinforcement and anti-spread ring of the bag cage are evenly distributed. It has enough strength and rigidity to prevent damage and deformation. The top is equipped with a cold stamping short tube to ensure the verticality of the bag cage. And protect the safety of the filter bag mouth when blowing.
2. Precipitator skeleton material adopts 20# carbon steel, using a skeleton production line to form a shape to ensure straightness and distortion, smooth and burr-free after touch welding, and sufficient strength not to be welded off, no off welding, false welding and leakage Welding phenomenon.
3. Dust catcher [1] Skeleton adopts galvanized technology. The coating is firm, wear-resistant and corrosion-resistant. It avoids the surface corrosion and filter bag adhesion after the dust collector working for a certain period of time, which ensures the smooth replacement of the bag and reduces the bag replacement process. Damage to the bag.
5, Special welded equipment make one time molding for superior performance.
6, unloading assembly technology, can reduce the replacement of parts, safety and more convenient.
7, strong and reliable design structure can keep longer life.
8. We can provide oval, star cage and special stainless steel cage.





Diameter

Filter bag size

Length


Round bag Type
(Filtration outside)

1

15/110

120
130
152
200


2000 2400 2800 3200




3600 4000 4400 4800




5200 5600 6000

1

25/120

1

47/142

195/190



Perimeter

Bag Perimeter

Length

Flat bag type

800

800
900

2000 3000 4000 5000 6000

900

Envelope bag type

1500x750x25

1500*750*25

LXWXH