W
armly Welcome to Visit YUKA !
Flow rate: 1.0~37.2m³/min
Operationg Pressure: 1.0~25.0Mpa
Filtration Grade: 5μm~0.01μm

G-BHLSeries Element Feature

>Material: Sodium borosilicate glass fiber;

>Under 1.0~35Mpa pressure and temperature from 1.5~90ºC;

>PF/AO/AA/AX grade serve life : 6000~8000 hours;

>Top & bottom cap with Stainless steel material;

>Double support mesh, increase strength;

>Follow ISO8573.1-2010 standard, filtration performance up to 99.99%.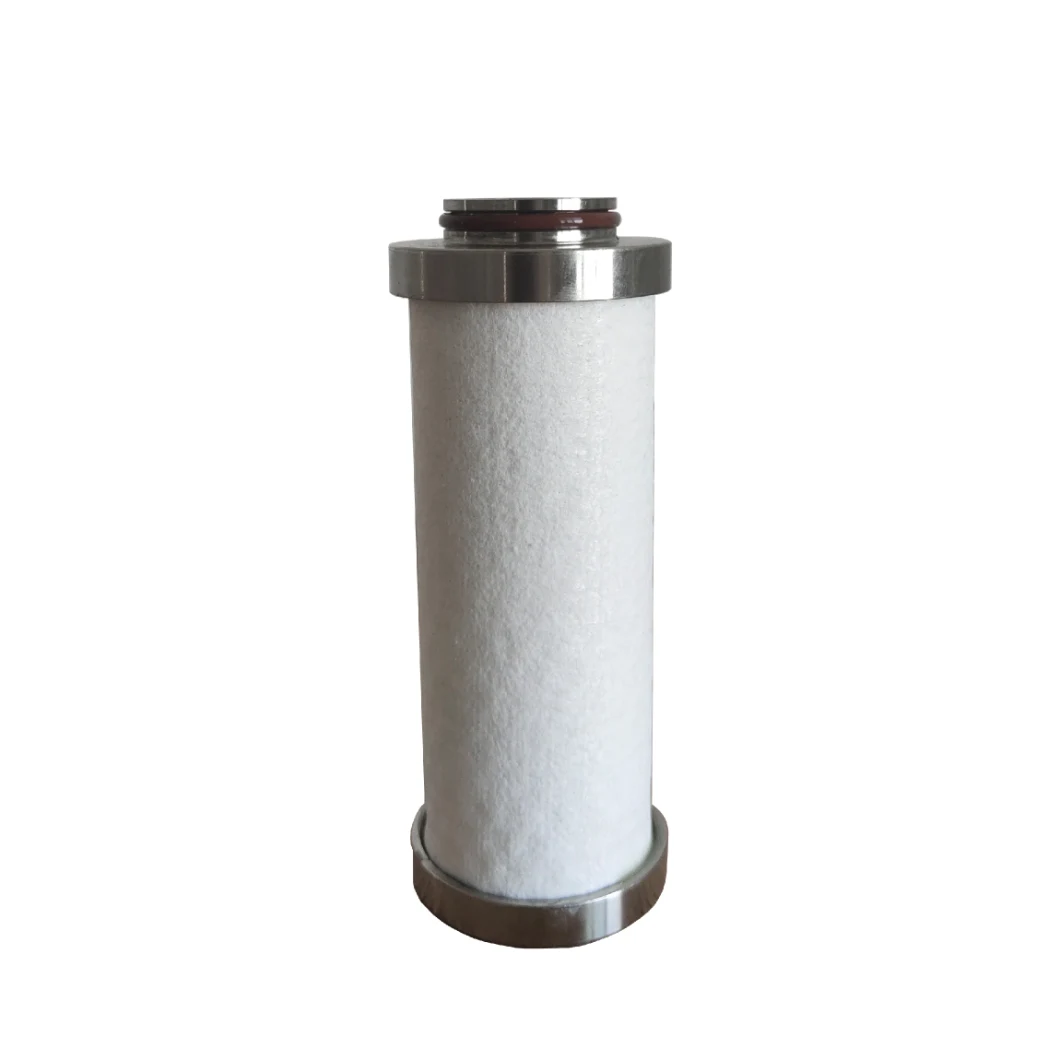 7 Grades Filter Element:
PF/AO/AA/AX/ACS/AR/AAR

International test and measurement standard ISO12500
>ISO 12500 has made clear a general test and definition method for the compressed air filter manufacturers. The main performance parameters are the air inlet oil content and particles size distribution of the solid particles.
>ISO12500-1 specifies the test requirements for the filtration performance of oil aerosol in the coalescing filter.
>ISO12500-2 specifies the test requirements of adsorption filters for the removal performance of steam adsorption.
>ISO12500-3 specifies the requirements for removal of particulate matter from solid pullutants.

Product are test with the international advanced testing equipment based on standard ISO12500, Which is equivalent to the standard ISO8573.1-2010 quality standard, and provide filter performance test report.
| | | | | | | | |
| --- | --- | --- | --- | --- | --- | --- | --- |
| Filtration Grade | PF | AO | AA | AX | ACS | AR | AAR |
| Size of solid particles(ISO12500-3) | 5μm | 1μm | 0.01μm | 0.01μm | - | 1μm | 0.01μm |
| Filtration performance of solid particles(ISO12500-3) | - | 99.999+% | 99.999+% | 99.999+% | 99.999+% | 99.999+% | 99.999+% |
| Filtration performance of oil(ISO12500-1) | 50% | 80+% | 99.9+% | 99.99+% | - | - | - |
| Residual oil content(ISO12500-1) | 5mg/m³ | 0.6mg/m³ | <0.01mg/m³ | <0.001mg/m³ | <0.004mg/m³ | - | - |
Element
Instruction
1. FPM series ring blocks the air before and after filtering to achieve a better filtering effect.
2. The suppor
t
ing cylinder adopts stainless steel to ensure the filter element strength and the layered filtration design guarantees the filtering precision of filter element.
3. 96% porosity have strong capacity of holding dusts, serve life up 6000 to 8000 hours.
4. The cover is made of PA+GF, free from deformation at 1.8mpa pressure and high temperature of 240ºC and capable of resisting general acid and alkali chemical corrosion and withstanding the severe compressed air environment. And with extremely strong hydrophobic and oilphobic.
5. The inside and outside support network is made of stainless steel to ensure the filter element strength, protect the glass fiber in production process, prevent the damage to filter element due to material rusting and avoid the damage to filter element due material rusting and avoid the secondary pollution of compressed air.
6. Special material for the outer layer of the filter element can aggregate the water and oil, therefore prevent the oil or water from being blown away and achieve the better drying and filtering effect.
Maintaining Air Quality
>To maintain used air clear, dry and reliable, YUKA ask operators must replace elements with Original every year.

>During the using process, the filter element is constantly under bombardment from oily, acidic and high velocity dirt particles, and filter element which have to remove and retain to protect compressed air system. Over time, this can weaken the filter media and reduce filtration performance.

>This potential but critical reduction in filtration performance can not be detected by simple differential pressure monitoring techniques.

>So annual filter element changes are essential and failure to replace every year could result in reduced production performance, degrading air quality and increased operational costs.